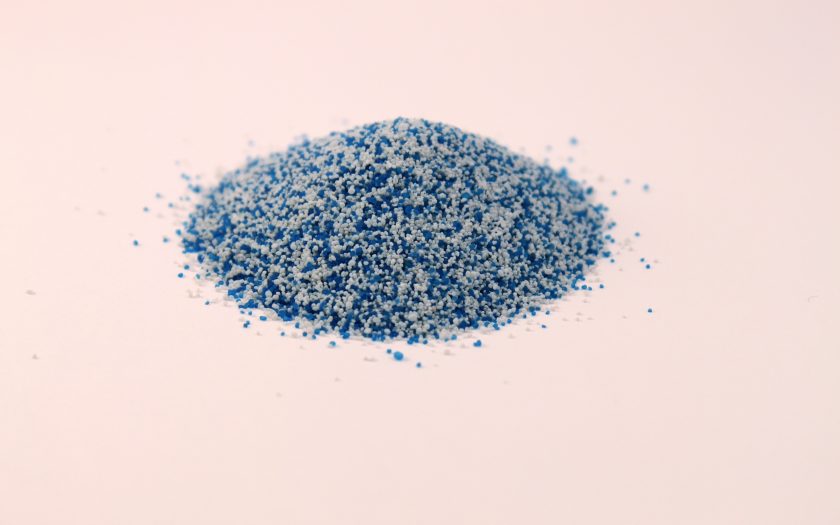 Jenike & Johanson was asked to design a surge bin for a laundry detergent manufacturer to handle material that would be finely ground prior to processing.  The tests confirmed and defined the poor handling characteristics of the material.
The company also had several design requirements for the bin which conflicted with the ultimate goal of reliably handling the material.
The Solution
The solution was to use two smaller bins instead of one large bin.  This dramatically improved the design by eliminating the need for a "pant-leg" arrangement to divide the discharge to two pneumatic transporters.
A fluidized discharger and a lower cone, lined with air pads maintain a fluidized volume of material at the outlet of the bin.  The capacity of the lower cone is equivalent to the capacity of the pneumatic transporter, which is filled on a batch basis.  The bin also contains an insert, designed to ensure that mass flow is obtained when material is discharged from the bin.
The Result
Jenike & Johanson engineers performed a structural analysis and provided detailed fabrication drawings of the bins, as well as assisting during startup.  The fluidizing surge bin worked as intended, reliably discharging the material to the pneumatic transporters