Overview
Custom Engineered
Equipment

Supply
When faced with unique bulk material handling challenges, Jenike & Johanson can provide innovative equipment designs engineered for your challenging applications.  In today's competitive manufacturing environment, bulk solids equipment must work from the start, operate reliably, and have a long service life.
During equipment engineering, we carefully consider the flowability of the bulk material, as determined through flow properties testing.  This approach eliminates typical problems seen in bulk material handling designs when the equipment is specified without a complete understanding of a material's flow behavior or unique characteristics such as abrasiveness, friability (attrition or breakage of particles), or dustiness.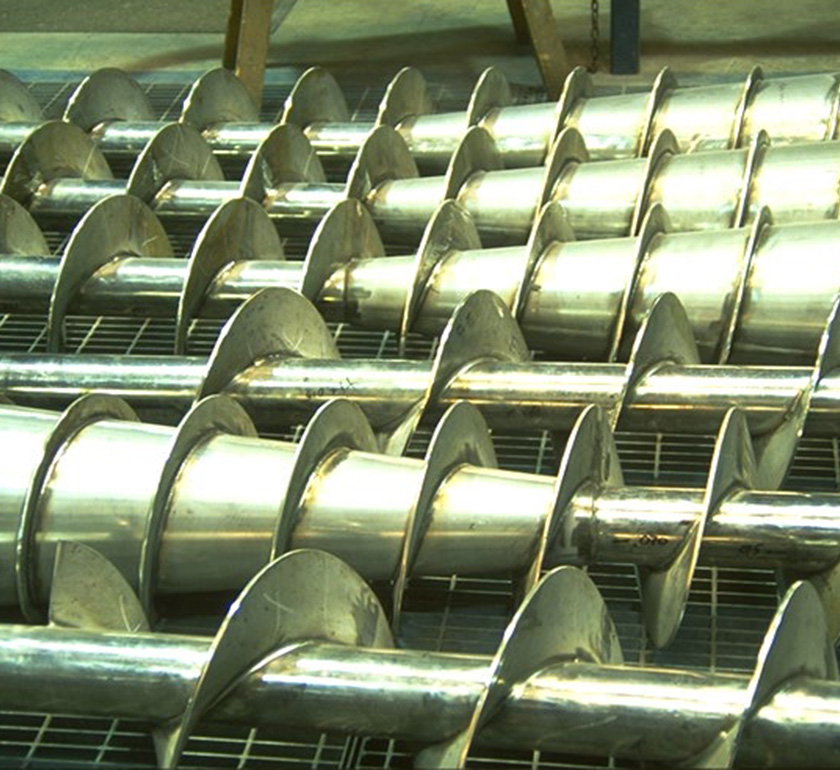 Custom designed mass flow screw feeders.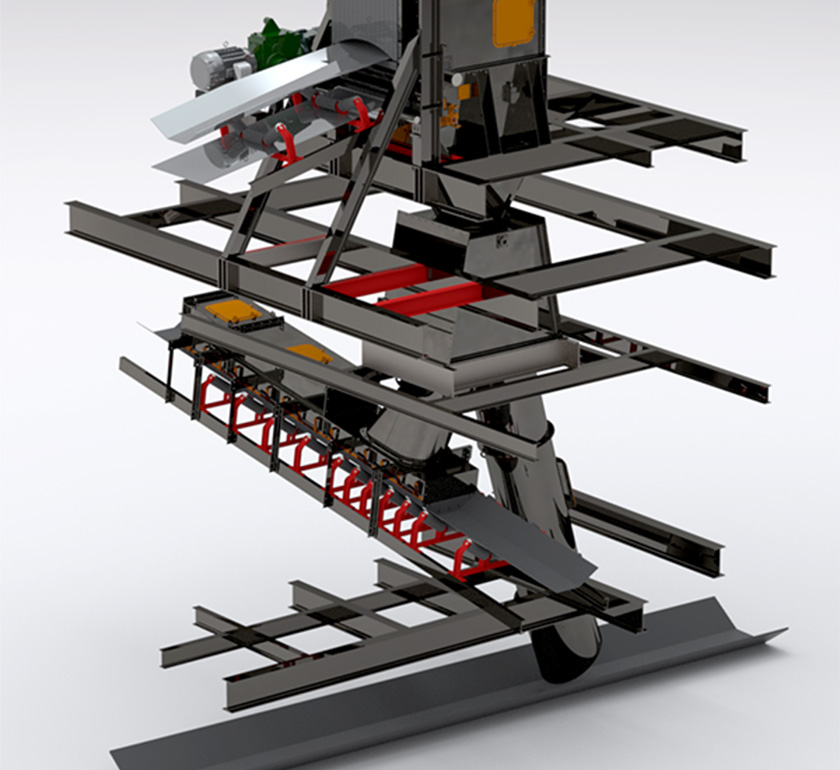 Custom transfer chute arrangement.